Imagine a secluded getaway, with breathtaking panoramic views of crystal clear waters and white sandy beaches. Rediscover Maldives – a safe haven where the unique geography lends itself naturally to social and physical distancing. With 1,190 islands scattered across the Indian Ocean, this factor alone makes for a wonderful reason as to why you should pack your bags and head to the island nation.
Adding to this is the one-island-one-resort concept, which Maldives is famous for. This simply means that resorts are established on one island, ensuring privacy for the guests. Besides staff and tourists, there are no extra guests living at these resorts.
The World Travel and Tourism Council (WTTC) awarded the Maldives with the Safe Travels Stamp in September 2020 for the enhanced health and safety measures in line with global safety protocols. It is the world's first ever global safety and hygiene stamp for Travel & Tourism endorsed by the World Tourism Organization and more than 200 travel companies.
On 27 November 2020, the Maldives was awarded the World's Leading Destination in 2020 by the World Travel Awards – a historic win for the island nation.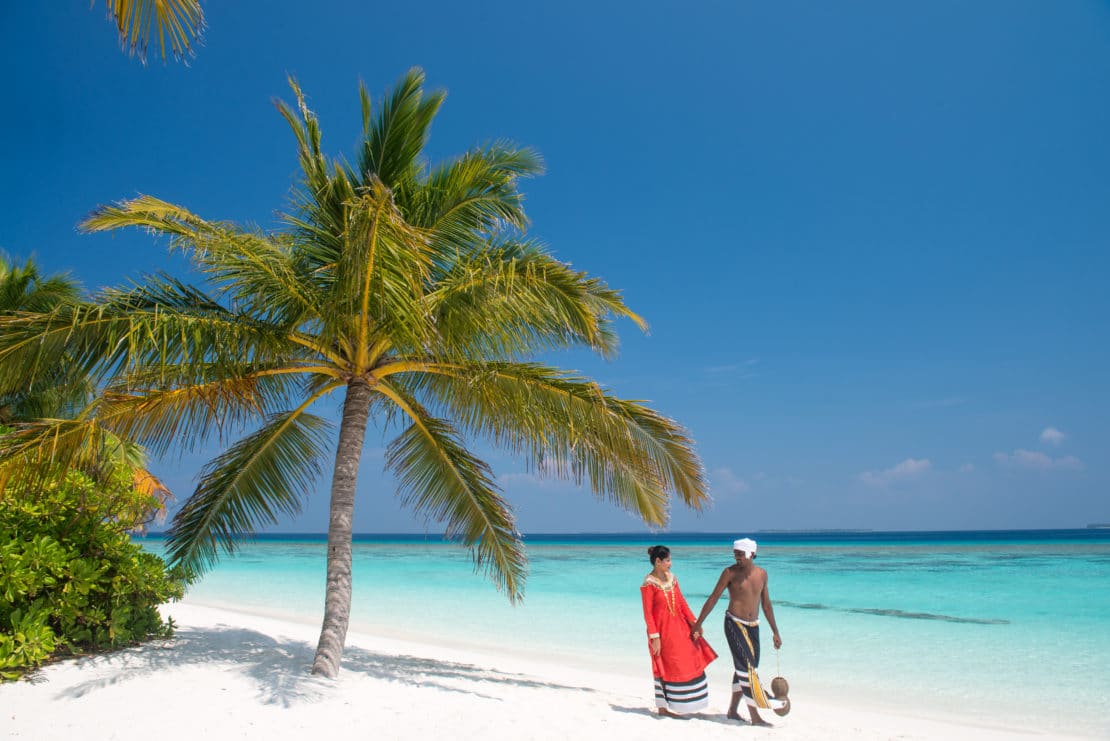 Remember to check the travel guidelines before you travel to the Maldives
On 15 July 2020, the Maldives reopened its borders to all international tourists where all nationalities can enjoy 30 days with a free visa upon arrival.
To enter the country, make sure a confirmed booking from a tourist establishment registered with the Ministry of Tourism in the Maldives is in place as this is mandatory. A complete list of opened tourist establishments along with other tentative reopening dates are available on the Visit Maldives website.
An online Health Declaration form is required to be submitted by all tourists 24 hours prior to departure. This is available through the IMUGA portal. All tourists are also required to have a negative PCR test taken 96 hrs prior to the departure to Maldives. The result should also be submitted through the IMUGA portal within 24 hrs prior to the departure from the first port of embarkation en route to the Maldives.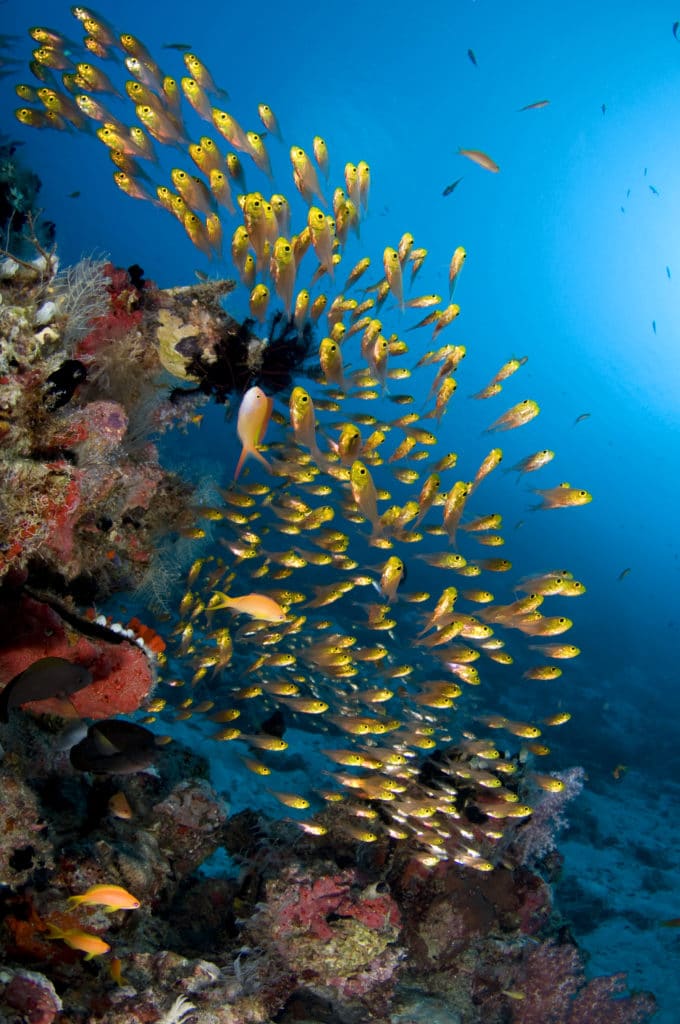 In addition, local authorities encourage travelers to install the TraceEkee app (available on Google Play and AppStore) on their smartphones upon arrival. This is an online app introduced by the Health Protection Authority of the Maldives to mitigate community spread of covid19 by using bluetooth signals to detect encounters with other users. It helps to proactively identify positive cases faster and provide guidance and necessary measures at the earliest.
For more information: Visit Maldives
Travel from one island to another easily, hop onto a liveaboard!
The Maldives Split Stays are now available for all types of tourist accommodations – from resorts and guesthouses to liveaboards! There are many options to choose from since the country is not solely dedicated to resort-goers; it offers a number of options catering to a diverse range of preferences.
What is a 'Split Stay' you may ask? This allows tourists to experience their stay at more than one tourist accommodation in the Maldives and enable them to have a longer vacation. 'Split Stays' are permitted only between all tourist establishments that meet all the compulsory requirements under the split stay guideline by the Health Protection Authority (HPA) of the Maldives. Requests for approval of 'split stays' should be submitted to the Ministry of Tourism two days prior to the travelling date.
For the approved of list of tourist facilities: Visit Maldives Covid19 updates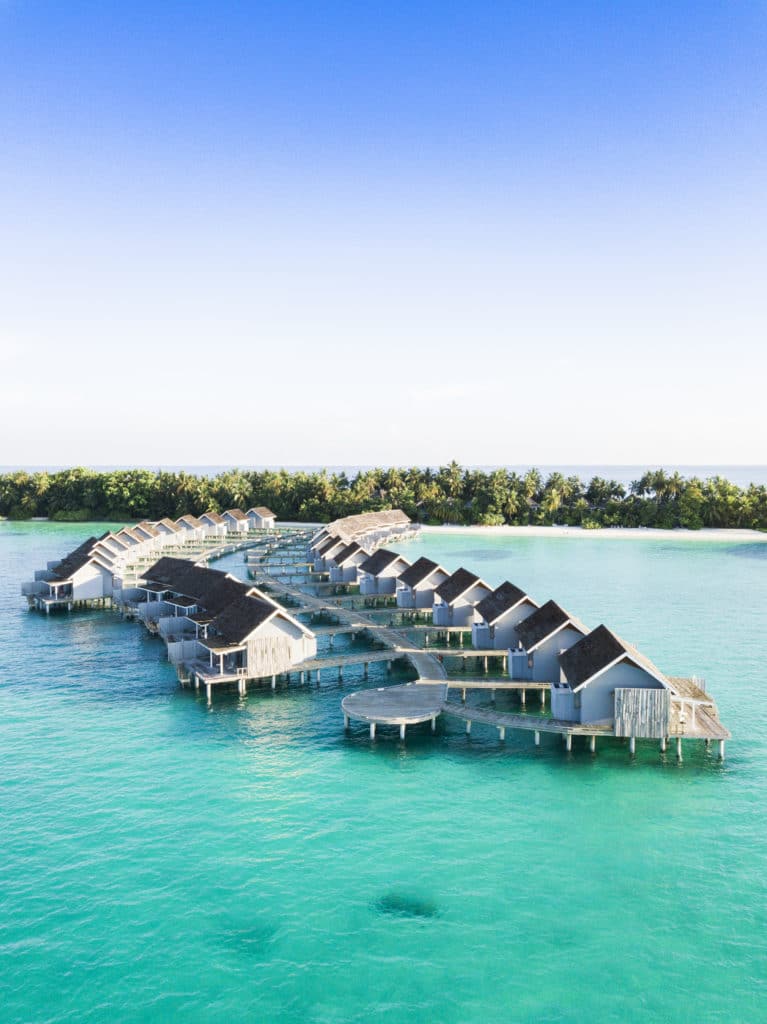 Get enrolled and earn points through Maldives Border Miles
The first of its kind loyalty programme for tourists, the Maldives Border Miles is an initiative by the Maldives Immigration together with the Ministry of Tourism, Maldives Marketing and Public Relations Corporation (MMPRC) and Maldives Airports Company Limited (MACL). The program will be launched in December 2020.
The three-tier loyalty programme is based on a point system for the number of visits, duration of stay and the occasion of visit. If you are traveling to Maldives as a tourist, you can enroll as a member of Maldives Border Miles. Points will be rewarded if you stay in a registered tourist facility and if you stay at least 3 nights in Maldives
For more information: Maldives Border Miles
Allied Inbound: Maldives' First COVID-19 Insurance for Tourists
The Ministry of Tourism, in collaboration with Allied Insurance, has also introduced the first COVID-19 Travel Insurance in Maldives. This policy covers charges for services including isolation costs, medical treatment and transportation costs to isolation/medical facilities and consists of two plans; "Allied Inbound" and "Allied Inbound Plus." The package covers 7 or more days and can be purchased before arriving in Maldives through the Allied Insurance website.
Choose this plan prior to your journey and enjoy your holiday in the Maldives with assurance of safety and peace of mind.