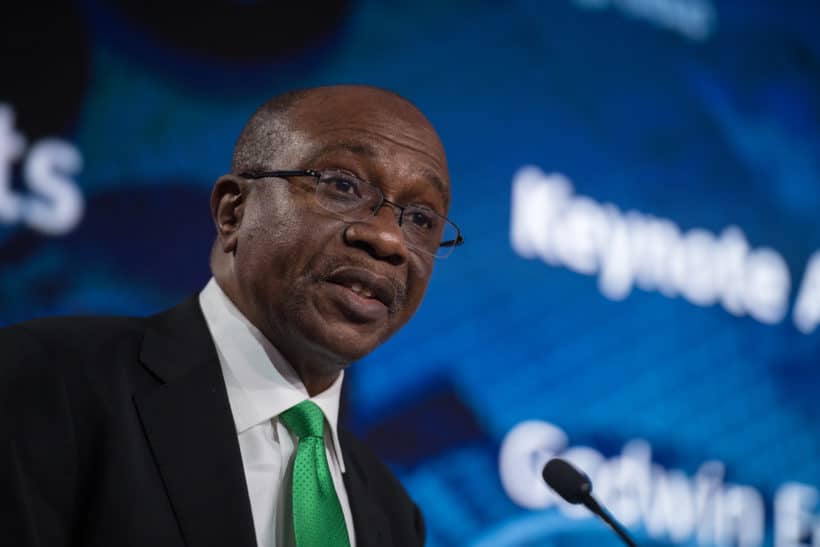 ABUJA, July 27 (Reuters) – Nigeria's Senate passed a motion on Wednesday to summon Central Bank Governor Godwin Emefiele over the "free fall of the naira" and called on the central bank to urgently intervene.
The naira has fallen to successive record lows on the parallel market due to dollar scarcity since July last year after the central bank stopped forex sales to retail currency traders to ease pressure on reserves and support the official market.
The move funnelled demand to the unofficial market NGNP=, where the currency is freely traded. Lawmakers on Wednesday said the policy had "contributed to the excessive scarcity of forex in Nigeria," the Senate president said in a statement.
The currency has been trading within a range NGN= on the official market.
No date was set for the summon to be conducted by the senate's committee on banking. The central bank did not respond to a request for comment.
The naira NGNP= hit a record low of 695 naira per dollar on the black market on Wednesday, traders said, citing scarcity of foreign currency.
Nigeria's currency woes worsened after foreign investors fled as oil prices collapsed in the wake of the COVID-19 pandemic, widening the country's funding requirement. Oil prices have since recovered but investors are yet to return.
One lawmaker faulted the central bank's decision to halt dollar sales to bureau de change operators and said the move had contributed to dollar scarcity.
Lawmakers feared the currency could hit "1,000 naira by end of the year based on the current rate of depreciation", citing a lack of foreign investment on insecurity plaguing Nigeria, which is also battling with double-digit inflation and low growth.
The Senate plans to question Emefiele on the impact of cheap loans granted by the central bank to certain sectors of the economy to boost local production in a bid to cut imports.