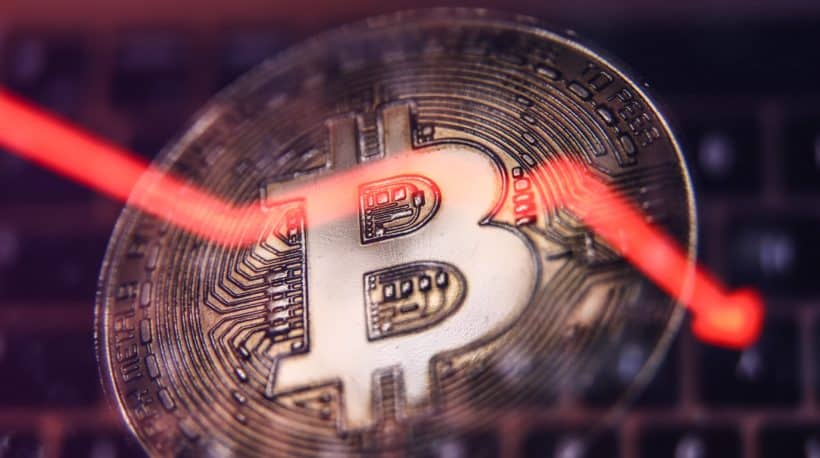 Cryptocurrencies fell on Monday as investors put excitement from Ethereum's "Shapella" upgrade behind them and refocused on upcoming bank earnings and recession concerns.
Bitcoin fell 3% to $29,515.35, according to Coin Metrics, falling below the key $30,000 it hit last week for the first time since June. Meanwhile, ether was lower by 2.8% but maintained the $2,000 it broke through last week.
Crypto is coming off a winning week in which prices were boosted by optimism around Ethereum's latest tech upgrade, dubbed "Shapella" (also known as "Shanghai"). The update is meant to bring greater liquidity to the network by allowing "locked up" ether to be withdrawn and ultimately draw in more institutional interest in the long term. Bitcoin and ether advanced 8% and 12%, respectively, for the week.
This week, it wouldn't be surprising to see a small correction in prices, according to Yuya Hasegawa, crypto market analyst at Japanese bitcoin exchange Bitbank, and there could be some selling pressure as some investors may want to take profits from the previous week.
While crypto was rallying, "Friday's U.S. stock market showed unstable movements as stronger-than-expected consumer sentiment and Fed's Waller's speech strengthened the possibility of another rate hike in May," Hasegawa said. "Nevertheless, the Fed Funds futures market has already priced in more than 80% chance of a 25bp hike in May, so pressures from macro factors on the price of bitcoin is expected to be limited."
Crypto investors are watching bank earnings this week for more insight about the health of the sector and possibility of a coming recession. Several Fed officials are scheduled to speak this week too.
"We haven't seen crypto perform in a high-rate, slowing growth environment until now," said Callie Cox, analyst at investing company eToro. "It's anyone's guess how crypto acts during a recession."