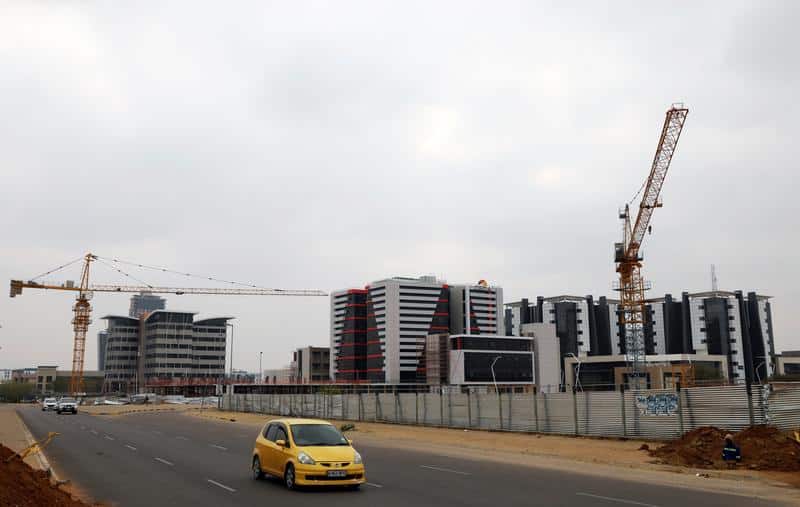 GABORONE, (Reuters) – Botswana expects economic growth of 4% this year while targeting medium-term growth of 5.7%, and the government plans to ramp up infrastructure investment, its finance minister said on Monday.
The diamond-rich southern African country now sees its 2023/24 budget deficit at 3.06% of gross domestic product (GDP), compared with 2.1% for 2022/23, Peggy Serame said during an annual budget speech to parliament.
In September the government forecast a 2023/24 budget deficit of 0.1% of GDP and a 2022/23 deficit of 3.4%.
Serame said Botswana wanted to raise its 2023/24 infrastructure spending to "unlock constraints to economic growth".
The government has also revised upwards its 2022 growth estimate to 6.7% from an earlier prediction of 4.2%, she added.
Serame said the 2022 revision was linked to a strong recovery from the COVID-19 pandemic, after economic growth of 11.8% in 2021 following a lockdown-related contraction in 2020.
"This is due to better than expected performance in both the mining and non-mining sectors, particularly the diamond trade, and the water and electricity sectors," she said.
Botswana generates about 30% of its revenue and 70% of its foreign exchange earnings from diamonds.
Reporting by Brian Benza; Writing by Bhargav Acharya; editing by Alexander Winning and Mark Heinrich