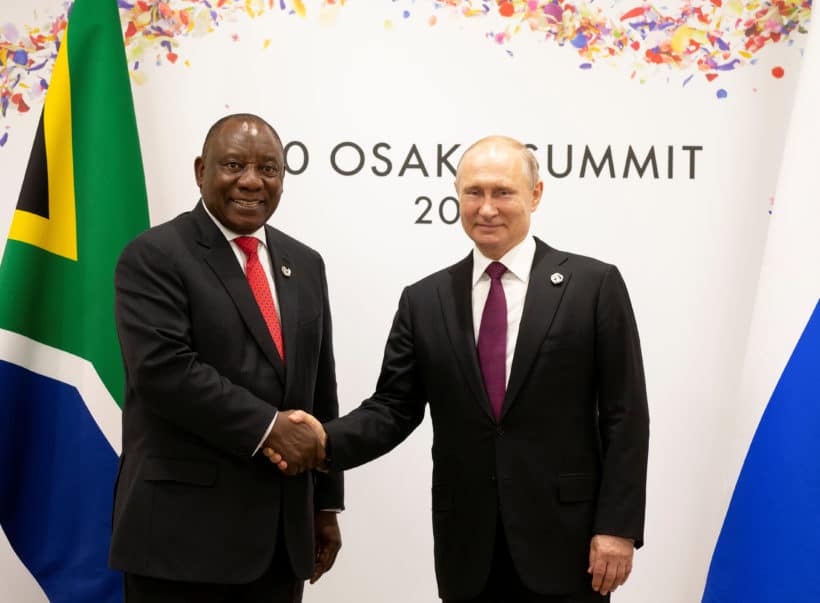 JOHANNESBURG, June 8 (Reuters) – South Africa's President Cyril Ramaphosa had a telephone call with Russian President Vladimir Putin where he briefed him on the upcoming African leaders peace mission to Russia and Ukraine, the South African presidency said on Thursday.
"President Putin has welcomed the initiative by African Heads of State and expressed his desire to receive the peace mission," the presidency statement said.
A delegation of African heads of state is expected to visit Ukraine and Russia in June hoping to persuade them to cease hostilities, a spokesperson for Ramaphosa told Reuters last month.
He said on Wednesday no date had been set for the mission as yet.
The two leaders also discussed the Russia-Africa Summit that is scheduled to take place at the end of July in St. Petersburg, the statement said.
(Reporting by Nellie Peyton; Editing by Alexander Winning)