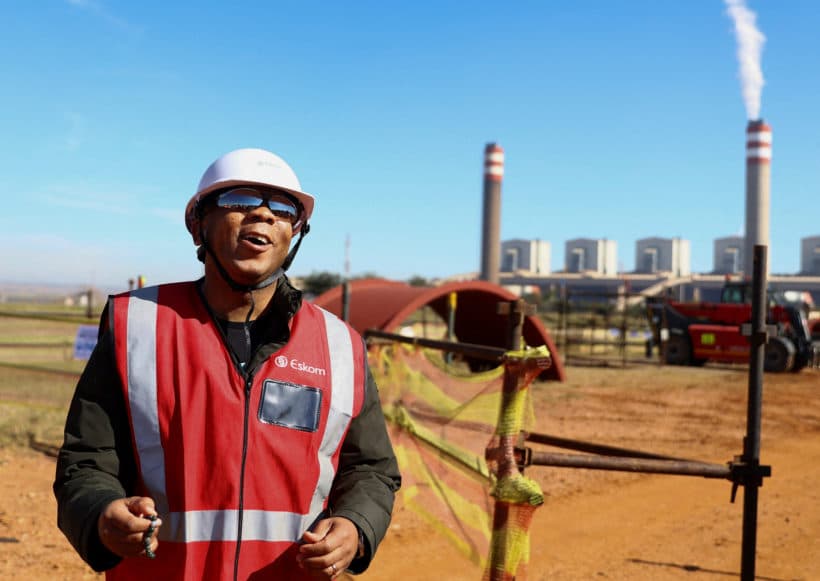 JOHANNESBURG, May 26 (Reuters) – South African President Cyril Ramaphosa transferred some key power procurement functions to his electricity minister on Friday, taking them away from the energy minister who has been criticised for acting too slowly over the worst blackouts the country has experienced.
Ramaphosa appointed Kgosientsho Ramokgopa to the newly created post of electricity minister in March to try to find a solution to the crippling outages.
But the new minister's powers were not clearly delineated.
Analysts say that even now that Ramokgopa has been given some of Mineral Resources and Energy Minister Gwede Mantashe's responsibilities, he will still be beholden to Mantashe to implement them.
According to a proclamation in the government gazette, Ramokgopa will be responsible for the powers and functions in Section 34(1) of the Electricity Regulation Act dealing with new generation capacity.
These include determining that new capacity is needed and the energy sources from which electricity must be generated.
But Mantashe, a powerful political figure who also serves as chairman of the governing African National Congress (ANC) party that Ramaphosa leads, will retain other important powers. These include entering into contracts for the development, construction, commissioning and operation of new generation projects.
Energy expert Chris Yelland said Ramokgopa's new powers still needed to be fleshed out and would likely be the subject of intense political infighting between the many government departments responsible for electricity.
"The question in my mind is who handles electricity planning in South Africa and what is going to happen with the existing revision of the IRP 2019," said Yelland, referring to the government policy document that guides South Africa's energy mix and that is currently being reviewed.
Former union leader Mantashe has come in for criticism among other things because of his public reluctance to embrace renewable energy sources, seen as some of the quickest ways of easing the power shortage. He dismisses criticism that he has been slow to source new power.
(Editing by Alex Richardson and Frances Kerry)