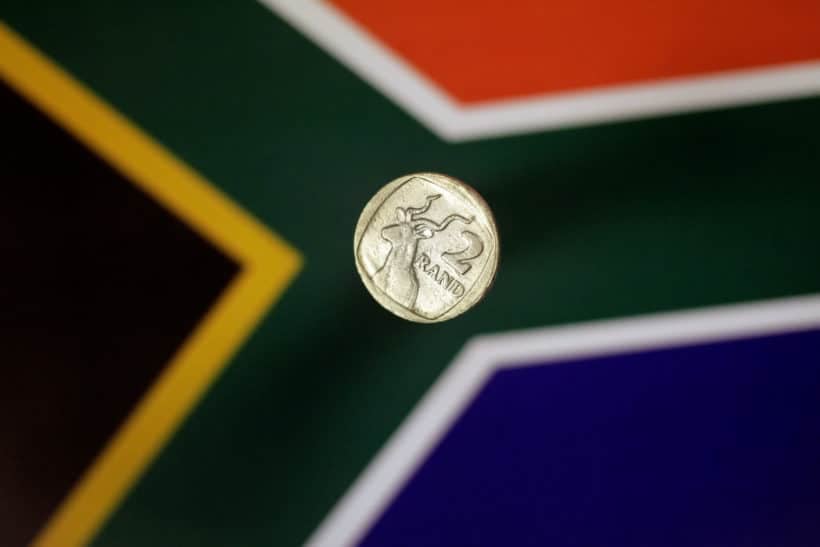 JOHANNESBURG, June 6 (Reuters) – The South African rand was stronger in early trade on Tuesday ahead of the country's first quarter gross domestic product (GDP) figures, which could shed light on the health of Africa's most industrialised economy.
At 0633 GMT, the rand traded at 19.2300 against the dollar , around 0.17% stronger than its previous close.
The rand had recovered more than 1% against the greenback on Monday after crashing in May on the back of souring investor sentiment.
The dollar was last trading at 103.830 – around 0.163% weaker – against a basket of global currencies.
Statistics South Africa will at 0930 GMT release the country's first quarter GDP figures.
The previous quarter posted a contraction of 1.3% and another negative figure would classify the economy as facing a technical recession.
Analysts polled by Reuters are hopeful that the first quarter has brought growth, predicting 0.4% quarter-on-quarter growth.
The South African economy is being crippled by the worst rolling blackouts on record, leaving businesses and households in the dark for up to 10 hours daily.
South Africa's benchmark 2030 government bond was stronger in early deals, with the yield down 2 basis points to 11.100%.
(Reporting by Tannur Anders; Editing by Bhargav Acharya and David Evans)