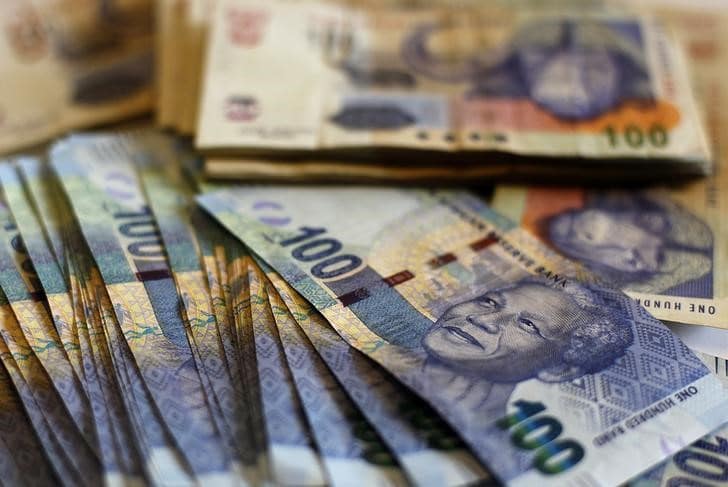 JOHANNESBURG, June 8 (Reuters) – South Africa's rand is likely to recoup only half of its over 10% losses made against the dollar so far this year in 12 months as electricity shortages weigh heavily on its potential to make sustainable gains, a Reuters poll found on Thursday.
The rand strengthened below 19 to the U.S. dollar for the first time in three weeks on Wednesday as an easing of rolling power cuts, known as load-shedding, boosted the currency.
That comes despite the dollar having now recouped all of its roughly 3% losses for the year sustained through April on safe-haven bids and its renewed strength against major currencies that is not expected to fade anytime soon.
Given how far South African asset prices have already fallen it is more likely markets will stabilise close to current levels, Kevin Daly at Goldman Sachs wrote in a note to clients.
The June 1-7 poll suggests stabilization will happen around 18.13/dollar in 12 months, around a 5% appreciation from current levels.
The rand, highly liquid and normally an investors' favourite due to returns in high carry trades, is currently one of the worst five among 20 emerging market currencies tracked by Reuters since the year began.
JPMorgan have held on to a structurally bearish rand view since the year began.
The currency has been plagued by negative sentiment due to bouts of chronic power shortages, posing major challenges for President Cyril Ramaphosa's party ahead of elections next year.
"(A weaker rand) seems the cleanest expression to capture both the structural challenges to South Africa's growth, balance of payments and fiscal account. At current levels, the carry seems entirely insufficient to compensate for risks," the JPMorgan note added.
The South African Reserve Bank hiked its repo rate by 50 basis points to a 14-year high of 8.25% last month, a move Governor Lesetja Kganyago described as "bitter medicine" needed to tame inflation.
A Reuters poll ahead of that May meeting predicted the South African Reserve Bank would hike rates by only 25 basis points in May and then draw a line under its tightening cycle.
South Africa's economy grew 0.4% in the first three months of 2023 in quarter-on-quarter seasonally-adjusted terms, after contracting by a revised 1.1% in the fourth quarter of 2022, testament to the struggles the currency has endured.
(Reporting by Vuyani Ndaba, additional polling by Aditi Verma and Anitta Sunil; Editing by Chizu Nomiyama)