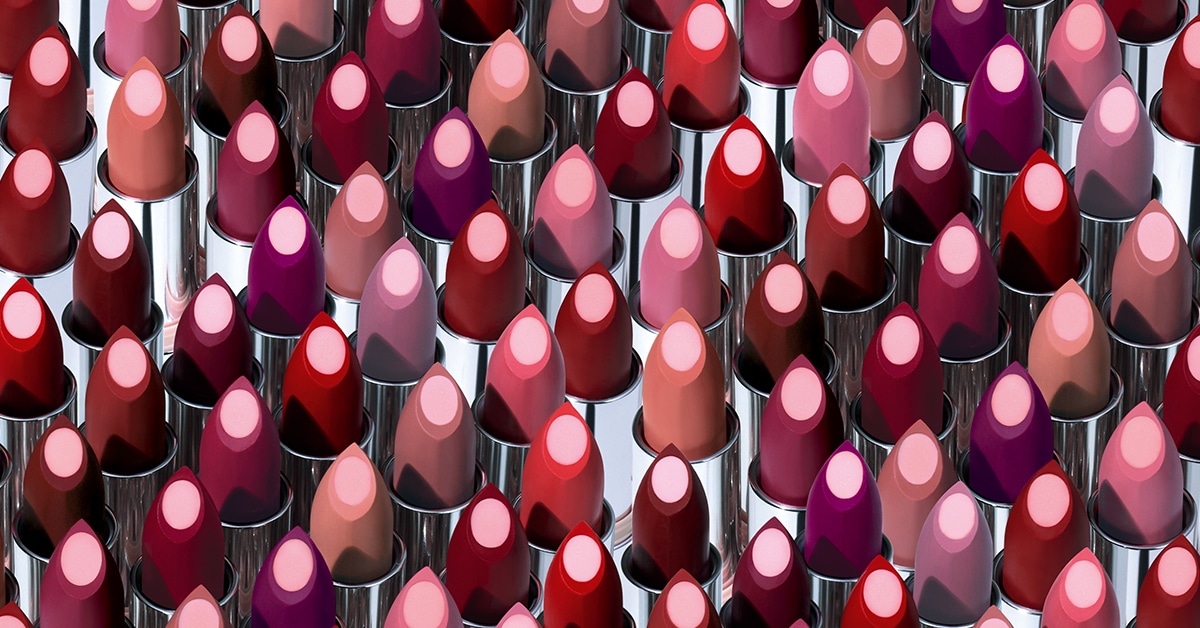 World's FIRST matte lipstick with a hydrating hyaluronic core now available!
NEW Avon Hydramatic Matte Lipstick: bold on the outside, caring to the core
While history has it that the first commercial lipstick was invented in 1884 by French perfumers, lipstick dates back some 5000 years ago were ancient Sumerian and Indus Valley men and women were possibly the first to invent and wear it when they crushed gemstones to decorate their faces, mainly on the lips.
Since then, lipstick has become almost every woman's darling best friend that she drapes on her lips and takes everywhere in the bag. Many research studies have discovered that lipstick has become much more than mere makeup but it's become a tool of empowerment that enables them to present themselves and express their beauty. And, while colors and ingredients evolve as the years go by, the objective of applying lipstick doesn't change: "to express inner beauty with outer self."
One of the most popular lipstick types amongst women is the matte lipstick. Women love it because of its bold colors, ease of application, it's customizable, water and smudge-proof, and its long-lasting. But there is a downside to it: the undesirable feeling of dry lips.
"Avon asked thousands of women around the world to share what they would love in their dream lipstick," Lukasz Kowalczyk, Head of Onmichannel Brand Experience at Avon Justine. "They desire a matte lipstick with amazing color that stays matte but keeps their lips feeling moisturized."
As a result, Avon, has launched a world-first matte lipstick with the bold colors that women love and a hyaluronic hydrating core which gives lips the moisture they crave. Avon's new Hydramatic Lipstick is a matte lipstick with a revolutionary hyaluronic core that helps to hydrate lips.
Through the Hydramatic Lipstick, Avon's team of scientists and experts have created a central core, powered by an exclusive blend of skincare ingredients: hyaluronic acid and glycerin, and surrounded it with intense matte colour.
The game-changing lipstick is available in 12 shades that are suitable for all skin tones, and retails at only ZAR129, true to Avon's mantra that People #ChooseAvon for high quality products at a fraction of the cost.
Emily Howarth, Global Head of Make Up at Avon, adds: "There is nothing else like Hydramatic Matte Lipstick on the market. We're proud to be the first to bring this groundbreaking technology to women all over the world at a price point which is accessible for all. Welcome to the new era of matte lipstick: bold on the outside and caring to the core – just like the women we're proud to have supported for over 136 years."
Avon sells one Ultra Lipstick every three seconds globally1 and newest to the line is Hydramatic Matte Lipstick which takes innovation one step further by combining the matte look with the moisturising comfort all women are looking for.
Avon Hydramatic Matte Lipstick will be available exclusively via Avon's Online store (www.avon.co.za), through any Avon representative countrywide from 1 March 2023.
About Avon
Avon has been doing beauty differently for 136 years. Avon is a company that connects people, using the power of beauty to transform lives for the better. Millions of independent sales Representatives across the world sell iconic Avon brands through their social networks, building their own beauty businesses on a full- or part-time basis. Avon stands for gender equality, and we believe in listening to women's needs, speaking out about issues that matter and creating positive change. Through Avon and the Avon Foundation we've donated over $1.1billion, with a focus on tackling gender violence and breast cancer. Avon is part of the Natura &Co Group. Learn more at www.avonworldwide.com.
This page was paid for by
Avon
. The editorial staff of CNBC Africa had no role in the creation of this page.