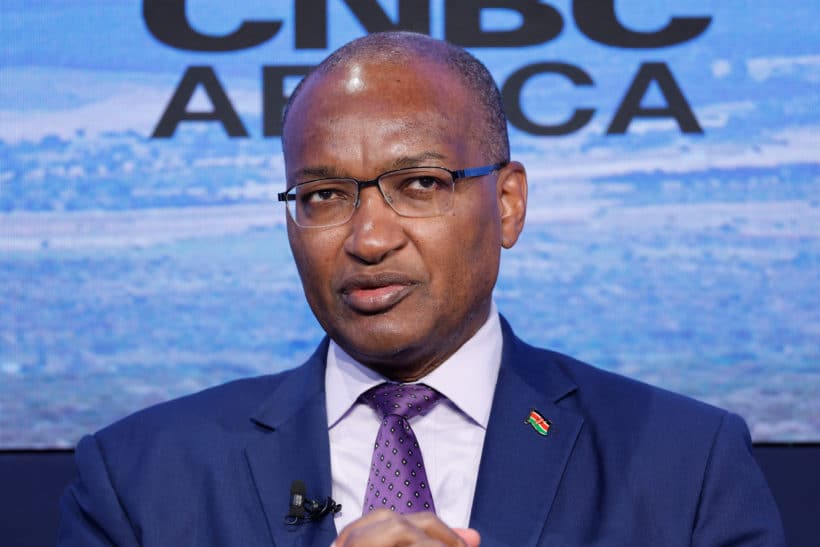 NAIROBI, Jan 31 (Reuters) – Kenya's foreign exchange market will be stable this year, mainly due to an improvement in the current account deficit, the governor of the central bank said on Tuesday.
The deficit narrowed to 4.9% of gross domestic product at the end of last year, Patrick Njoroge told a news conference, better than the bank's projection of 5.9%.
He said that the current account deficit is expected at 5.4% this year, well around the "sweet spot of about 5%".
The improvement in the deficit was driven by higher export earnings from tea and manufactured goods, Njoroge said, as well as an increase in the amount of cash remittances sent home by Kenyans living abroad.
The Kenyan shilling KES= weakened 9% against the dollar last year, he said. The currency has so far this year lost 0.8% against the dollar, Njoroge said.
The central bank's foreign exchange reserves remained adequate despite slipping below the statutory requirement of four months worth of import cover last week, the governor said, citing expected hard currency inflows.
"We don't have any concerns there. We expect that the cover will increase and the reserves we are holding are adequate," he said.
Hard currency reserves slid to $7 billion last week, worth 3.92 months of import cover, the central bank said, from $7.38 billion the previous week, or 4.13 months worth of imports.
The central bank did not say why the reserves fell, but market participants attributed the drop to the repayment of foreign loans.
"Given the shocks we have had… we accept lower reserve cover," Njoroge said, citing a jump in yields of dollar-denominated bonds last year, which prevented Kenya from issuing a new euro bond.
Kenya is expecting to receive fresh financing from the World Bank and a $300 million tranche from an existing lending programme with the International Monetary Fund by the end of June this year, which will bolster reserves, Njoroge said.
(Reporting by Duncan Miriri; Editing by Sharon Singleton)