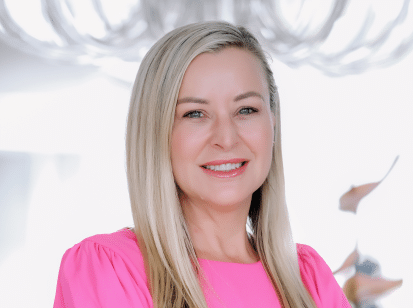 Without wanting to stimulate undue concern businesses should seriously consider the potential of future pandemic outbreaks and prepare ahead to build up their operational resilience. This is a strong, and well-qualified message from Carla Jordan, CEO of corporate underwriter Emerald Africa, a underwriting managing agent within Santam Specialist.
Through its alliance with Munich Re and its AA-rated security with New Reinsurance Company Ltd (NewRe), which is owned by Munich Re, Emerald is now launching a stand-alone Non-Damage Business Interruption solution covering disease outbreaks for the South African corporate sector.
Recent statistics produced by independent data modellers, such as Airfinity, substantiate the reason for the launch, in August 2023, of Emeralds first-to-market pandemic product domestically. "What this data tells us is there is an approximately 25-30% chance of another pandemic of the same or greater magnitude than Covid-19 within the next 10 years. That percentage jumps to over 50% within 25 years."
International Health Regulations empower the World Health Organisation to act as the pre-eminent global body for surveillance of disease outbreaks and their potential implications on public health.  Should a disease outbreak develop into an extraordinary event, which is considered a public health risk internationally, the WHO will declare a Public Health Emergency of International Concern (PHEIC), prompting member states to initiate their public health response. This framework forms the basis for the policy's triggers.
Jordan explains that factors such as climate change, deforestation, urbanisation and greater global mobility are all increasing the frequency of disease outbreaks that may develop into a significant global threat. As was revealed during the Covid-19 pandemic, the economic impact of a pandemic is devastating, which exacerbates the already vulnerable South African society, where employers and employees, and society at large, have been heavily burdened by load shedding, riots, and devastating floods."
The need for a risk transfer solution to mitigate a future pandemic outbreak has, therefore, never been more crucial. After the peak of the Covid-19 pandemic passed, a vast number of global court cases debated whether Covid-19 loss claims constituted a direct physical loss under a commercial insurance policy. In most SA cases the courts' rulings went against the insurance industry resulting in insurers excluding, from their policies, any cover related to pandemic-induced non-physical damage, to ensure their risk appetite is not curtailed or impaired.
"This unfortunate but necessary decision has left corporate SA without cover against the next pandemic," says Jordan, "and, as the research and history shows, there will definitely be more such outbreaks in the future."
With that in mind, Emerald's  Pandemic Protection cover is a facilitator for insurers and clients to better forward-manage risk in the next pandemic.  Hans Schollenberger, Executive Head: Underwriting and Risk for Emerald says that corporate SA's survival through such an event will depend on such a policy.  "Business SA should be asking itself whether, without such a policy,  it can manage the negative economic impacts, which include loss of gross profits or earnings; the wage roll; debt obligations; employee benefits; cash flow; and contingent loss from suppliers and customers.. The likely answer is no!"
This is where the 'parametric 'part of the policy comes in. Parametric solutions are popular because they respond to variables, be that how much cover an organisation wants or can afford, and their planned strategic response to mitigate risk.  "We are very strong on risk benefits," says Schollenberger. "This includes companies doing everything they can to slow the spread of a pandemic, such as encouraging vaccinations and abiding by regulations.
"The period of the insurance policy is typically 12 months, paid annually, and claims must be submitted as a sworn affidavit by two company directors. Once approved, the claim pays out within 30 days, providing the insured with much needed liquidity to ensure the business can remain a going concern, and thereby avoiding long claims adjustment processes.