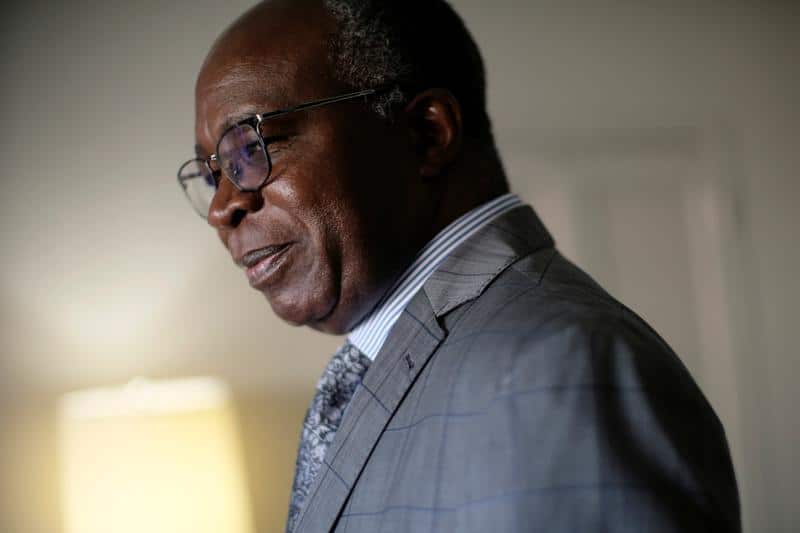 LUSAKA, April 6 (Reuters) – Zambia is being "punished" for a failure to complete debt restructuring that is not its fault, but its two main creditors, China and international bondholders, both want a resolution, the country's finance minister told Reuters.
Zambia was the first African country to default in 2020 after the COVID-19 pandemic battered the global economy. Many Western officials have blamed delays in agreeing the debt relief on the largest bilateral creditor, China, something it denies.
"This is no fault of ours, it is the fault of those we engaged with," Situmbeko Musokotwane said in an interview in his office in Lusaka, when asked when news could be expected about the completion of the debt relief process.
"I don't want to give a date, but all I can say is that there is very serious discussion that is going on. Everybody appreciates that Zambia is being punished for no fault of hers."
The International Monetary Fund (IMF) said on Thursday that the next payout to Zambia from a $1.3 billion rescue loan was contingent on the country's bilateral creditors reaching a debt restructuring agreement.
"The Chinese are asking questions, the bondholders are also asking questions … but constructive questions, so that's no problem," Musokotwane said.
"The good thing is that everyone is committed. Bondholders say they want a resolution to this, the Chinese say they want a resolution to this."
Zambia's external debt was $18.6 billion at the end of 2022, of which about $5.7 billion was owed to Chinese creditors and $3.5 billion to bondholders, according to government data.
The governor of Zambia's central bank and the secretary to the treasury travelled to China about two weeks ago to meet with "negotiating parties", while there are also ongoing negotiations with bondholders, Musokotwane said.
The government said in October 2022 that it needed a 49% present value reduction on $12.8 billion of external debt that it had earmarked for restructuring.
"Those who are owed the money… understandably they want to minimise the amount of help," said Musokotwane.
"But on the core objective of delivering debt sustainability, there is no compromise."
(Reporting by Rachel Savage and Chris Mfula; Editing by Joe Bavier and Sandra Maler)