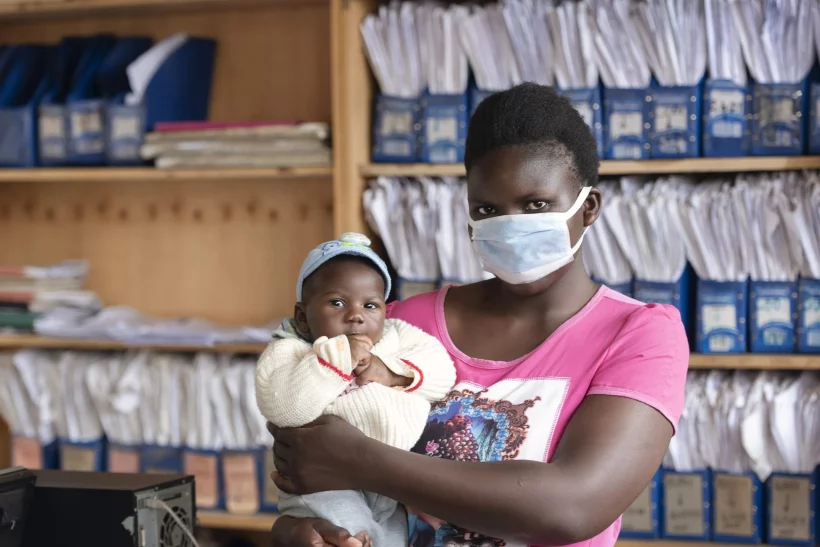 A cursory internet search on immunisation in Africa will likely bring up images of an adult holding a child. In most instances, the adult is a woman.
This is a simple yet sobering insight into the role women play in protecting the health of children —one that cannot be overlooked in our collective effort to get immunisation coverage back on track following disruptions caused by the COVID-19 pandemic.
In Africa, like in many other places, childcare is primarily the responsibility of the woman. As a result, there is a direct correlation between immunisation and women's empowerment. When women are able to make decisions about their families' health and household finances, there is a higher likelihood of their children being vaccinated. Empowered women – be it through formal education, poverty reduction, economic opportunity and financial literacy – can improve child health and reduce mortality, especially in children under the age of five.
This is especially critical in Africa, where children are 10 times more likely to die before their fifth birthday than children in high-income countries; and where, despite dramatic improvements in vaccine coverage over the decades, an estimated 2.5 million children still die every year from vaccine-preventable diseases such as polio, measles, yellow fever and rotavirus, among others.
Armed with this knowledge, how can we ensure that women in Africa are empowered enough to fully protect their children from life-threatening diseases? First, we must recognise the social and cultural nuances within communities. This means acknowledging both women's primary role in childcare and children's access to essential health services, and the role of men as the enforcers of culture and controllers of family finances in many African communities – then design effective immunisation accordingly.
From there, health policymakers and those delivering care should tap into the extensive body of research on household power dynamics in different settings and consider the factors that inform how decision-making power influences healthcare seeking behaviours. This research should be used to design gender-sensitive immunisation programmes that seek to widen access and empower both men and women to participate as partners in childbearing and rearing. Formalising gender-lens immunisation programming through gender policies is also an important foundation.
To involve both women and men, we must break down the norms that disempower women as decision-makers and keep men from seeing children's health as a joint responsibility. The endorsement of men's engagement by community elders, many of whom are male, is one crucial way to address cultural barriers that have traditionally absolved men of the duty to make health decisions for their children.
Studies have shown that involving men in childhood immunisation could improve and sustain coverage. There are also ongoing and practical examples of promoting joint responsibility when it comes to specific health-related practices, which have resulted in attitudes and behaviour shifting. By educating men (alongside efforts to educate women) and nurturing them
as champions of immunisation, we can advance and sustain efforts to ensure that every child, everywhere, is immunised against vaccine-preventable diseases.
In addition, those overseeing and delivering immunisation programmes must centre women in their efforts and take into account local contexts and nuances when relaying information. They need to ensure that both primary (often women) and secondary (often men) caregivers receive contextually relevant and culturally sensitive information through easily accessible channels, be they mainstream media, door-to-door engagements or public gatherings. Such information must be delivered in simple language and formats understood by the community, with the benefits of immunisation clearly outlined alongside information on where to procure these services.
These recommendations are by no means exhaustive, but they draw on central themes that were discussed at the Africa Health Agenda International Conference (AHAIC) in Kigali recently when experts from around the world gathered to explore possible solutions to gender inequality in Africa, and how countries could better safeguard the health of African children, women and families.
They also offer a starting point from which we can begin to address gender-related barriers to childhood immunisation in Africa. In doing so, we can empower women and save the lives of over half a million children – including the millions of zero-dose children who die from lack of access to immunisation each year.
By Chioma Nwachukwu – Head of Public Policy Engagement (Regional and Country) Gavi, the Vaccine Alliance
Awa Dieng, Regional Manager – West Africa Hub, Amref Health Africa