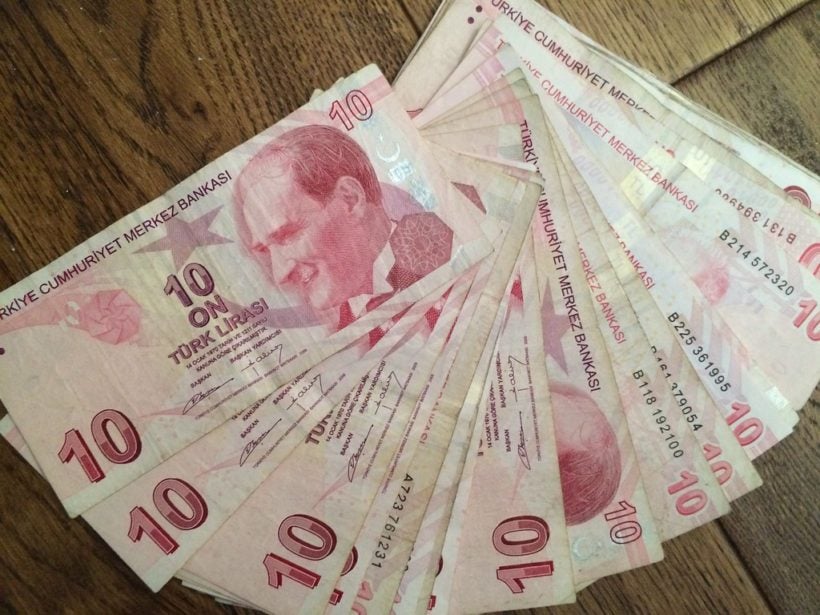 May 19 (Reuters) – Most emerging market currencies on Friday were set for losses at the end of a rollercoaster week that saw the dollar being lifted by optimism over a U.S. debt ceiling deal, while Turkey's lira hovered close to an all-time low seen in the previous session.
MSCI's index of EM currencies .MIEM00000CUS was up 0.2% at 0828 GMT, set to snap a three-day losing streak. Still, the index was poised to end the week 0.4% lower – its second straight weekly decline.
The dollar =USD paused for breath on Friday after a rally this week but was not far from its recent two-month high.
The Turkish liraTRYTOM=D3 slipped to a record low of 19.8050 to the dollar late on Thursday, having steadily weakened following Sunday's presidential vote where incumbent Tayyip Erdogan's strong showing dashed investor hopes for an opposition win and shift to orthodox monetary policy.
The currency, which declined 1% so far this week, still hovered close to the record low.
"The authorities will intensify efforts to stablise the lira through intervention and measures to encourage banks to hold lira, but without a change in policy direction by Erdogan the situation looks unsustainable, meaning the currency will weaken further," said Jon Harrison, managing director of emerging market macro strategy at TS Lombard.
Turkey's central bank reversed a decision to require banks to hold securities against cash withdrawals on credit cards and jewellery expenses, according to a central bank document seen by Reuters on Friday.
South Africa's rand ZAR= shed early gains to trade tepid against the greenback ahead of commentary by U.S. Federal Reserve Chair Jerome Powell later in the day. S&P Global is also expected to review South Africa's sovereign rating on Friday.
The rand has been pummelled in recent days by concerns about a mounting power crisis crimping growth and is down marginally on the week.
The Russian rouble RUBUTSTN=MCX edged higher and was last seen at 79.98, pushing back past the level of 80 to the dollar, while among central and eastern European currencies, the Hungarian forint EURHUF= fell 0.8% against the euro.
China's yuan, which has been pressured by data highlighting the country's slow post pandemic recovery, was set for declines of 1% this week.
EM stocks .MSCIEF were range-bound, but on track to eke out gains this week, boosted by growing hopes that a deal over the U.S. debt ceiling could be reached soon, helping the world's largest economy avoid a default.
Chinese President Xi Jinping on Friday unveiled a grand plan for Central Asia's development, saying the country is ready to coordinate development strategies with Kazakhstan, Kyrgyzstan, Tajikistan, Turkmenistan and Uzbekistan.
Elsewhere, the U.S. has assured the United Nations that it will shield a proposed UN-administered Venezuela humanitarian fund from creditors, people familiar with the matter said on Thursday, removing a key obstacle to getting the money flowing.
For GRAPHIC on emerging market FX performance in 2023, see http://tmsnrt.rs/2egbfVh
For GRAPHIC on MSCI emerging index performance in 2023, see https://tmsnrt.rs/2OusNdX
For TOP NEWS across emerging markets Read full story
(Reporting by Amruta Khandekar; Editing by Sherry Jacob-Phillips)