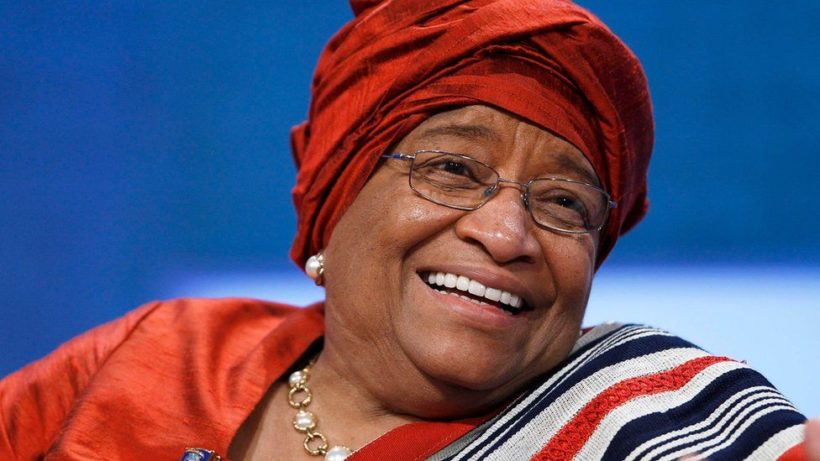 Africa as a continent has made significant advancements over the years yet, it is no secret that women in Africa continue to face significant barriers and inequalities across multiple sectors. This Saturday was World Day to Combat Desertification and Drought, and with the theme of achieving gender equality and land degradation neutrality, it is imperative that we not only appreciate the critical role of African women in driving sustainable development and environmental conservation but also map out key entry points that could hasten the pace at which we move away from these gender issues.
Throughout my career, both as the first female President of Liberia and in my current role at the Ellen Johnson Sirleaf Presidential Center, I have witnessed firsthand the incredible resilience, strength, and determination of African women. However, despite their invaluable contributions, women remain disproportionately affected by poverty, climate change, and land degradation. The time to harness their potential and empower them as catalysts for change is now and we must hold ourselves accountable to stop singing the same song and move into actionable and measurable tactics to achieve this goal.
The linkages between gender equality, land degradation, and sustainable development are undeniable. Numerous studies have shown that when women have secure land rights, they play a vital role in natural resource management, ecosystem restoration, and the preservation of biodiversity. Furthermore, empowering women economically and socially not only improves their own well-being but also leads to positive outcomes for their families, communities, and the environment. Women are the key to accelerating the pace towards reversing biodiversity loss and land degradation. 
To achieve gender equality and land degradation neutrality, we must address the systemic barriers that hinder women's full participation and empowerment. These barriers include unequal access to land, limited representation in decision-making bodies, gender-based violence, and discriminatory cultural norms. It is incumbent upon African leaders, governments, and civil society to break down these barriers and create an enabling environment for women to thrive.
One of the key initiatives of the Ellen Johnson Sirleaf Presidential Center is the promotion of women's leadership and economic empowerment. Through our programs, we equip women with the skills, knowledge, and resources necessary to become effective leaders in their communities and advocates for sustainable development. Good and thoughtful leadership is what will catapult Africa ahead. We recognize that empowering women is not just a matter of justice but also a prerequisite for achieving a holistic sustainable ecosystem. This speaks to the need to continue investing in quality education and capacity-building for women.  It is imperative that governments provide a space where targeted initiatives are implemented to address the unique challenges faced by rural women, including providing them with access to credit, technology, and markets to enhance their agricultural productivity and income-generating opportunities.
Moreover, it is essential to ensure that policies and legislation are gender-responsive, protecting women's land rights and guaranteeing their inclusion in all levels of governance. This requires strengthening legal frameworks, promoting awareness of women's rights, and providing legal support to women who face land-related disputes and injustices. Recognizing and valuing the traditional knowledge and practices of women in natural resource management is also critical.
Last year, in my role as the Africa Protected Areas Congress (APAC) Patron, I was privileged to witness the commitment of African nations to create the synergies between conserving nature and ensuring people are at the heart of conservation issues and solutions.  Being a part of a huge movement that elevates the role of traditionally ignored groups that primarily consist of women, is awe spiring. The APAC Kigali Call to Action for example, emphasizes the need for gender equality and the inclusion of women in decision-making processes related to protected areas and natural resource management. It is encouraging to see the recognition of the crucial role that women play in conserving nature.  It is clear that, in Africa, the role of women needs to be front and centre to the delivery and implementation of the just adapted Kunming – Montreal global biodiversity framework.     
Achieving gender equality and land degradation neutrality in Africa is not only a moral imperative but a strategic decision for sustainable development. As we celebrate the World Day to Combat Desertification and Drought, let us commit to empowering African women, unleashing their potential as agents of change. By doing so, we can create a more just, prosperous, and environmentally sustainable future for all Africans. Together, we can turn the tide and build a continent where women thrive and our land flourishes.