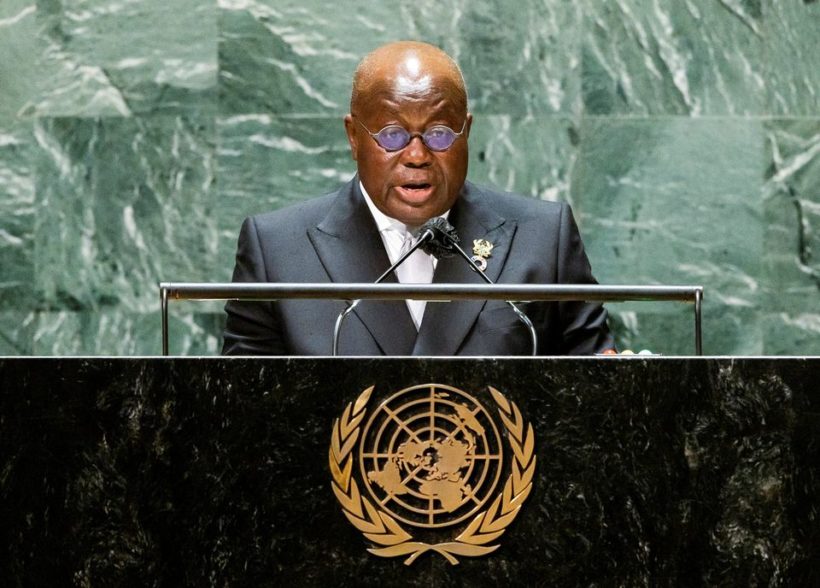 ACCRA, March 8 (Reuters) – International Monetary Fund staff will present Ghana's request for a loan programme to its executive board by the end of the month, the country's President Nana Akufo-Addo said on Wednesday during an annual state-of-the-nation address.
The West African country, struggling with its worst economic crisis in a generation, secured a staff-level agreement with the IMF in December for a $3 billion loan, but approval is contingent on it restructuring its debt of 575.7 billion cedis ($47.6 billion).
"We are on course for the IMF staff to present to the IMF executive board Ghana's programme request for a 3 billion dollar extended credit facility by the end of the month," Akufo-Addo said in his speech to parliament.
Ghana is one of several cash-strapped countries that are facing unprecedented delays to secure bailouts as China and Western economies clash over how to structure debt relief deals.
The Ghanaian finance ministry said last week that a Chinese delegation had ended a three-day visit to discuss Ghana's request for the restructuring of the $1.9 billion debt it owes China, and discussions had been "highly cordial and fruitful".
During his speech, Akufo-Addo was booed by lawmakers when he blamed the COVID-19 pandemic and the war in Ukraine for Ghana's problems, a moment that underlined the political price he and his administration are paying for the economic crisis.
Turning to security issues, the president said that while he did worry about the extraordinary expenditure on security at the country's borders, Ghana had no choice but to spend resources to keep its borders safe.
Ghana borders Burkina Faso, where Islamist insurgent groups have been attacking civilian and military targets, causing deaths and displacements and worsening a food insecurity crisis.
Akufo-Addo said during a visit to Washington in December that Burkina Faso's military government had hired Russian mercenary group Wagner to help fight the Islamists and he was concerned about this.
Burkina Faso denied Akufo-Addo's allegation that it had paid the Russian mercenaries by giving them the rights to a mine. However, it has neither confirmed nor denied that it had an agreement with Wagner.
($1 = 12.1000 Ghanian cedi)
(Writing by Anait Miridzhanian; Editing by Estelle Shirbon, Kirsten Donovan)