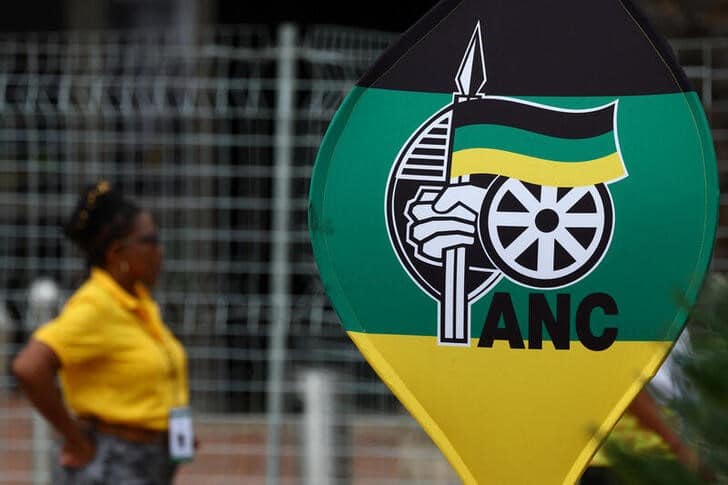 JOHANNESBURG, Jan 31 (Reuters) – South Africa's governing African National Congress (ANC) wants to employ disaster management legislation that was used to respond to the COVID-19 pandemic to help end crippling power cuts, a top party official said on Tuesday.
Struggling state utility Eskom has implemented power cuts every day this year, after a record number of days with outages last year. On Tuesday, it will ramp up power cuts to the highest level on record.
"Our response to COVID was scientifically driven. Our response to dealing with load-shedding must be scientifically driven," ANC Secretary-General Fikile Mbalula told reporters, using a term for power cuts.
"The ANC … must declare a 'state of disaster' so that government can do extraordinary interventions beyond the regulatory environment… to pull together as we have done during COVID and the 2010 (Soccer) World Cup."
Mbalula, after meetings of the ANC's National Executive Committee (NEC), said that party leaders also wanted an energy crisis committee advising President Cyril Ramaphosa to speed up its work to ensure there were no power cuts by the end of the year.
Ramaphosa cancelled a planned appearance at the World Economic Forum in Davos this month and is expected to unveil new measures to boost power supply at a state of the nation address on Feb. 9.
The power cuts by Eskom have significantly constrained economic growth in Africa's most industrialised nation, prompting the central bank last week to slash its growth forecasts for this year and next.
Separately, the ANC executive encouraged the government to advocate for the removal of Morocco as a member of the African Union (AU) and for expansion of the BRICS grouping, where South Africa is a member alongside Brazil, Russia, India and China.
"The NEC acknowledged the increasing significance that BRICS partnership is playing in the global political economy and… agreed that BRICS must be expanded… to enhance its role as a counter-hegemonic bloc," Mbalula said.
South Africa has long criticised Morocco over the Western Sahara, a disputed territory which Morocco has annexed but which South Africa and other states recognise as an independent nation, the Sahrawi Arab Democratic Republic.
South Africa opposed Morocco joining the AU in 2017, 33 years after Morocco left a precursor to the AU over the issue.
"We will campaign for Western Sahara's self-determination and solidarity. Morocco… must know we are not on their side and that there's no way that an oppressor can be part of a body like the AU," Mbalula said.
(Reporting by Carien du Plessis; Writing by Bhargav Acharya and Nellie Peyton; Editing by Alexander Winning and Bernadette Baum)