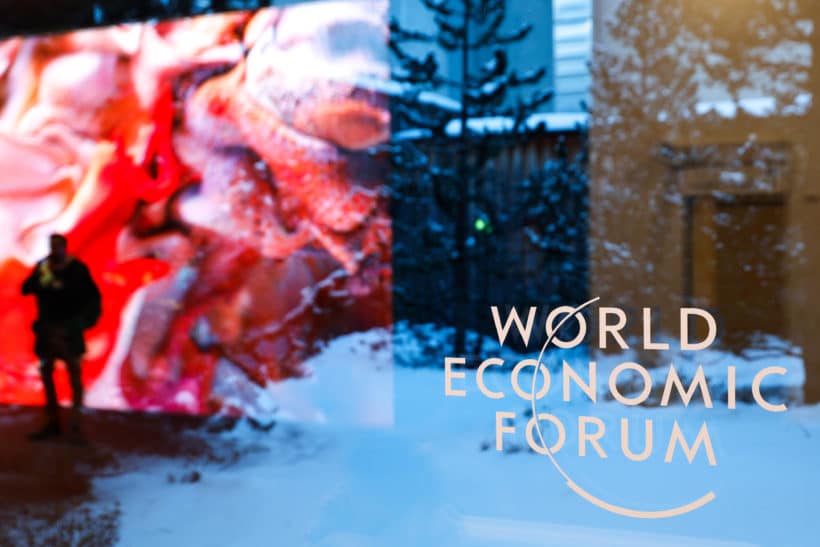 Geneva, Switzerland, 16 January 2023 – A dramatic rise in the frequency and severity of wildfires is undermining efforts to reduce carbon dioxide (CO2) emissions in combating climate change. According to the United Nations Environment Programme (UNEP), 30% of the world's population is exposed to deadly heatwaves on more than 20 days a year.

The World Economic Forum launched the FireAId initiative to address the wildfire crisis in January 2022. Successfully piloted by Koç Holding in the South Aegean and West Mediterranean region of Türkiye in 2022, this wildfire risk mapping and logistic planning project improved wildfire prediction by combining static and meteorological datasets and reduced both response time and risk to firefighters. Due to its success, the approach is being scaled for wider use. 

"During this difficult period of growing fire seasons and climate change, we are committed to continuing and strengthening this global engagement. We hope this report will inspire you to join these efforts, which can address the key drivers of catastrophic fires, increase the pace and scale of forest management and improve the resilience of increasingly threatened communities globally," said Jeremy Jurgens, Managing Director at the World Economic Forum.

This report urges the increased use of artificial intelligence (AI) and machine learning (ML) in predicting and directing responses to wildfires and managing forests. It follows the launch of the Global Risks Report 2023, which highlights failure to mitigate and adapt to climate change, natural disasters and extreme weather events, and biodiversity loss and environmental degradation among the top risks faced by societies. 

Wildfires have occurred naturally for millions of years and are integral to the maintenance of healthy forests. Mediterranean forests burn down entirely once every 50 years as part of their natural cycle, but climate change is making wildfires more frequent, larger and more devastating.

In the US, there have been around 1.5 million wildfires since 2000, burning an average 7 million acres annually – more than double the 3.3 million acres destroyed by wildfires each year in the 1990s.

California wildfires in 2020 alone burned more than 4 million acres and released almost twice the tonnage of greenhouse gases as the total CO2 reductions achieved over 18 years since 2003 – an estimated 127 million tonnes CO2 equivalent released compared to 65 million tonnes of reductions.

Global wildfires in 2021 released an estimated total of 6,450 megatonnes of CO2 – 148% more than total European Union fossil fuel emissions in 2020, according to @CopernicusECMWF, the Copernicus Atmosphere Monitoring Service.

In South Africa, the February 2021 wildfire near Cape Town burned more than 13,000 hectares and threatened the city outskirts, torching university buildings. Wildfires in Australia in 2019 and 2020 killed or displaced more than 3 billion animals.

Forest lands provide the majority of freshwater supplies – in the US, 80% of the total. But wildfires severely affect water quality in rivers, reservoirs and streams. Ash settles on water surfaces, while burned landscapes may erode more quickly, increasing the accumulation of sediment in water. After a wildfire, the soil may have reduced capacity to absorb and store water, increasing the likelihood of flooding.

Managing and preventing wildfires is a vital element of efforts to control climate change and protect habitats, lives and livelihoods.

AI and ML show immense potential for developing a response to this crisis.

Advances in AI may be applied to managing forests and fighting wildfires:
The dream of producing autonomous vehicles has driven continuous refinements in computer vision AI, which can be applied to the science of wildfire prediction
Developments in natural language processing (NLP) and natural language generation (NLG) have improved computers' capacity to make predictions
Advances in data-collection methods support firefighting and wildfire risk management:
Sensors with inbuilt AI can collect acoustic information or operate as smoke detectors in forests and alert authorities within the first hour of a wildfire starting
Unmanned aerial vehicles (UAVs) can be flown over fires to provide live images and help firefighters plan their response
Two programmes are under development in the US to provide near-live fire information:
Google uses geostationary satellites to produce near real-time maps
NASA's Fire Information for Resource Management (FIRMS) uses low-orbit satellites and software developed by the University of Wisconsin-Madison's Space Science and Engineering Center (SSEC) to provide live fire data with a lag of just 60 seconds between Earth observation and wildfire detection
The FireAId initiative was piloted with Koç Holding in Türkiye in the wake of the worst wildfires ever recorded in the country in July–August 2021. A total of 139,503 hectares burned in these wildfires.

Koç Holding, a pioneer of digitalization in the Turkish private sector, developed the pilot programme in collaboration with the Turkish Ministry of Agriculture and Forestry. It focused on the South Aegean and West Mediterranean parts of Türkiye, covering 44,000km2. One quarter of the country's wildfires have broken out in that region, corresponding to 75% of total burned area in 2010–2021.

The project was conducted in two phases:
Dynamic and static datasets were used to create a risk map, with risks categorized under two types – ignition (probability of a wildfire starting) and severity
The risk map was used to create a model for allocating resources most efficiently after a wildfire started
The project successfully used Koç Holding's advanced data analytics capacity to predict wildfires and enable more efficient use of existing firefighting resources. It analysed more than 400 variables using its AI-based model and the results encouraged Koç Holdings to develop and scale the model for use in all regions of Türkiye.
"We are willing to work with all interested stakeholders, international organizations and especially countries that are vulnerable to wildfires. In terms of scaling, we want to underline that this is a non-commercial product. We can share our algorithms and source codes for further improvements. We have already started to work on scaling the pilot to cover all regions in Turkey as the next step. In parallel, we are eager to work with data providers and piloting partners across the world. We must all unite in an effort to save our forests, our common future, our world, " said Levent Çakıroğlu Chief Executive Officer of Koç Holding.
Deloitte, which joined the FireAId initiative in June 2022, is developing forecasting models and a scenario engine, together with an intuitive user interface (a dynamic map that users can pan and zoom, with key statistics and controls). It is looking to use its technology partnership with NVIDIA, developers of the Earth-2 digital model of the planet, to create a digital twin simulation for firefighters, allowing them to plot a fire's likely progress and the effectiveness of proposed responses. Though much has been accomplished, these remain works in progress and are being rigorously tested.

"Wildfires represent a growing environmental problem. Intervention measures are more effective the earlier they are taken – saving lives, livelihoods, habitats, as well as the cost of the measures themselves. While a significant modelling challenge, better prediction of fire outbreak and spread – using technologies such as AI, cloud and digital twins – has the potential to upgrade resource planning and save firefighters valuable time," said David Thogmartin, Director of AI and Data Analytics at Deloitte Risk Advisory and AI and Machine Learning Fellow at the World Economic Forum

In firefighting every second counts – it is critical to respond quickly and effectively. But many firefighters are hampered by ageing equipment and inadequate budgets. The report emphasizes that government ministries must respond to the need for funding to boost budgets, modernize departments and upgrade equipment.

In project workshops, experts emphasized the need for international cooperation to develop this initiative. In particular, they stressed the need to:
Share compatible and relevant data, which is critical for the development of AI fire-prediction models
Supplement historical data with new sources that provide real-time information
Develop existing methods of using controlled burns to prevent, manage and limit wildfires – "fighting fire with fire"
The FireAId initiative provides inspiration for future development teams and a focus for global engagement among climate technology leaders in industry and government. Their cooperation should focus on developing the use of AI and ML in wildfire risk management and in mitigating other climate risks to protect natural environments, populations and economic prosperity.

The success of the FireAId pilot provides hope. Progress is under way – existing data and past studies of wildfire dynamics lay a solid foundation for future development.

"With the wildfire risk mapping and logistic planning project, in which Koç Holding's advanced analytics and artificial intelligence capabilities and our know-how have combined, we have incorporated new technological advancements into our organization. Prior to this, only meteorological variables were used in risk mapping, but as of now static and meteorological datasets are combined. In addition, response time is one of the critical metrics in firefighting. The logistic planning part of the project enables us to reduce response time with less risk.

"We have been working on extending our pilot [throughout] Türkiye. We believe that extending FireAId to other fire-prone countries with the support of the World Economic Forum will help the fight against wildfires," saidBekir Karacabey, General Manager at the Turkish Ministry of Agriculture and Forestry.