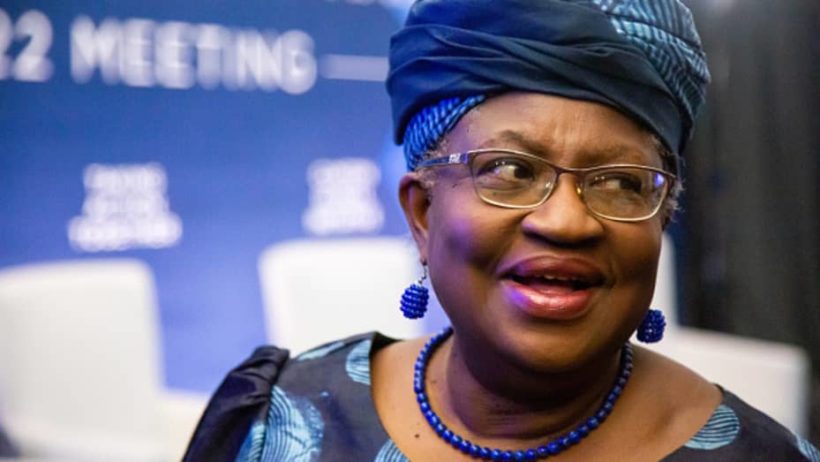 World Trade Organization Director-General Ngozi Okonjo-Iweala urged diversification in global supply chains, amid ongoing efforts to progress the body's reform.
"There is an overconcentration of manufacturing in certain sectors in certain countries," she told CNBC's Martin Soong on the sidelines of the latest weekend summit of G-7 (Group of Seven) major economic powers in Hiroshima, Japan. "I agree that we need to build resilience, that the world cannot be reliant on a few countries for a few key products."
She gave the examples of pharmaceuticals and the dearth of Covid-19 vaccine available to certain importing regions, as producers introduced export restrictions during the pandemic. She also referenced the worldwide shortage of critical semi-conductor chips, which has created bottlenecked manufacturing in the technological and automotive industries.
The WTO's chief pitched the dual benefits of pursuing diversification in developing countries to simultaneously boost their economic growth and meet global supply requirements.
"Let's reglobalize by situating diversifying industries into these countries. We kill two birds with one stone. One is we build global resilience beyond just our neighbors and our friends, because you never know who is your friend. Your friend today can be not your friend tomorrow," she argued.
"Let's look for those areas where we have the right environment, diversify and use that to bring them in from the margin into the global system. That will re-spur growth in those countries and in the world."
The emphasis on "reglobalization" comes as geopolitical tensions and recent U.S. legislation have stoked worries over the potential fragmentation of global trade.
The U.S. Inflation Reduction Act — a sweeping green package of tax, health and climate legislation signed by President Joe Biden in August last year — introduced subsidies to galvanize the domestic production of electric vehicles, at the same time unlocking "serious concerns" within the European Union over the outlook for their own exported goods.
The fate of Western trade with key manufacturing hub China has also come under question, although G-7 leaders explicitly restated they are not pursuing a policy of economic decoupling from Beijing in their latest communique of Saturday.
"Our policy approaches are not designed to harm China nor do we seek to thwart China's economic progress and development. A growing China that plays by international rules would be of global interest. We are not decoupling or turning inwards. At the same time, we recognize that economic resilience requires de-risking and diversifying," they said, nevertheless noting the need to take collective and individual steps to invest in their own "economic vibrancy" and dwindle "excessive dependencies in our critical supply chains."
The WTO faces struggles closer to home, amid bids to reform one tier of its global trade dispute settlement system, the Appellate Body, which the U.S. Trade Representative's office in February 2020 accused of "persistent overreaching" and extending its own power "at the expense of the authority of the United States and the other WTO members."
The Appellate Body has been effectively paralyzed following the U.S. blockage of adjudicator appointments in recent years.
"Our goal is a fully functioning (dispute system) by 2024," Deputy United States Trade Representative Maria Pagan told Reuters in January. The WTO's Okonjo-Iweala said Washington and other countries have been engaging in dialogue to overhaul the Appellate Body, stressing her desire to "move beyond the discussion to specific proposals."
Asked about reports over an U.S. reform suggestion that both the plaintiff and the defendant must agree before moving a dispute to the attention of the Appellate Body, the director-general said that such a pitch had yet to materialize as a formal proposal.
"I think those are some ideas maybe that people might have heard, the U.S. talk about, and so on. But we don't have proposals yet on paper."
The WTO is set to hold its next Ministerial Conference — the so-styled MC13 — in February 2024.